Akisia Grigsby is an experienced, inquisitive design leader and creative art/ UX director with deep and broad design, branding, marketing strategy, digital UX/ IA/ UI, print production, and product development experience.  She has demonstrated expertise developing and designing for advertising and digital campaigns across web & mobile, online/ mobile banner creative, social media, VR/ AR, apps, and product launches for various and numerous industries, new business development, startups and emerging technologies.
Ms. Grigsby has deep knowledge of print and digital production software/ tools/ techniques/ processes. Innovator and complex creative problem solver.  She is a cross-functional team builder and leader with the ability to thrive in multi-disciplinary, cross-matrixed environments.
• 15+ years art direction, digital experience, brand identity, design management, complex creative problem solving, and cross-functional team building

• Led visual creative and design team for startup, Vevo.com, which resulted into a billion-dollar company at launch
• Led multi-disciplinary, creative apparel team resulting in revenue increase $150 million to $300+ million
• Branded and art directed 20+ platinum award winning recording artists resulting in annual sales increase $100 million to $500 million
• Led strategy, development and execution for 200+ digital product launches
• Initiated and evolved user research, UX and design methodologies contributing to revenue increase 51.5% to $15.3 million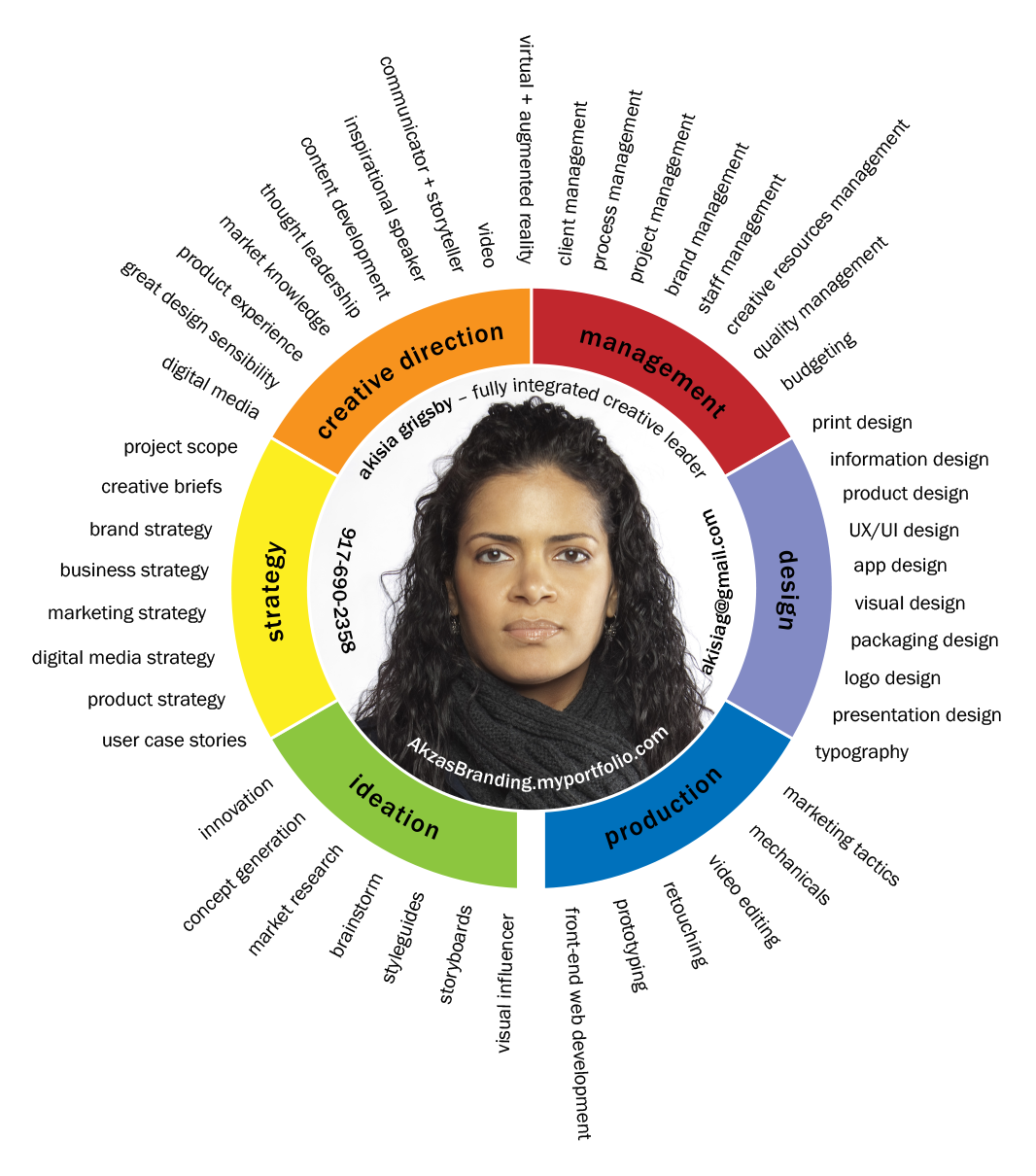 In June 2016, Akisia Grigsby spoke about Civic Tech on a panel discussion at New Jersey City University's (NJCU)
Technology, Entrepreneurship & Education Summit
. She was also awarded the Innovation Award for her efforts in Civic Technology in NJ.
In 2016, Akisia Grigsby spoke about how one can effectively create a Sponsorship Package at a Code for America webinar with an outreach to the brigade network of 60K+ members. Beginning of segment: 22:31
In 2015, Akisia Grigsby was 
interviewed
on FiOs1 News to discuss her program, BeSafe.City. 'Google grant helps kick off Jersey City program for public safety alert system.'
In 2015, Akisia Grigsby was 
interviewed
by The Jersey Journal Reporter, Terrence T. McDonald and asked to discuss her program, BeSafe.City. 'Jersey City to launch mobile crime-alert system'
In 2015, Akisia Grigsby spoke on an Inspired Artist Movement panel discussion about 'How to Build a Following' using branding best practices. Inspired Artist Movement is a Jersey City based artist support organization for creative professionals in music and fashion. They aim to provide a platform to engage artists in networking, learning and exposure opportunities through events with industry experts. IAM believes in empowering artists to affect positive social change through their artistry.
Kristen Andress, publicist for Stedman Graham (Oprah Winfrey's hubby), introduced Akisia Grigsby during her 2014 workshop with Rising Tide Capital called "How to Brand & Market a Personality-Presenter Based Business".
In 2014, Akisia Grigsby was featured on The Citizens Campaign 'How to Become a City Storyteller' commercial spot.
VH1's '
I Wanna Work with Diddy
', Season 2, Episode 2, 2009
Featured in episode and assisted the Uptown Group on Sean John Women's campaign retouching. Assisted and supported the group behind the scenes in the reality show.
VH1's '
I Wanna Work with Diddy
', Season 1, Episode 3, 2008
Featured in episode and assisted Group A on Sean John Eyewear campaign retouching and design. Assisted and supported the group that won competition in Episode 3 of reality show.
'Living It Up with Patti Labelle, 2003
Interviewed in episodes 5 and 8 of a TV Show by Patti Labelle regarding the art direction of her image and two albums.