Teams:
Senior Executives, Head of Product, Engineers, Information Architects, Account Managers, Digital Marketing Strategists, Design Team (Head of Design – me!, Visual Designer, UI Designer, Consultant UX Designers)
The Situation: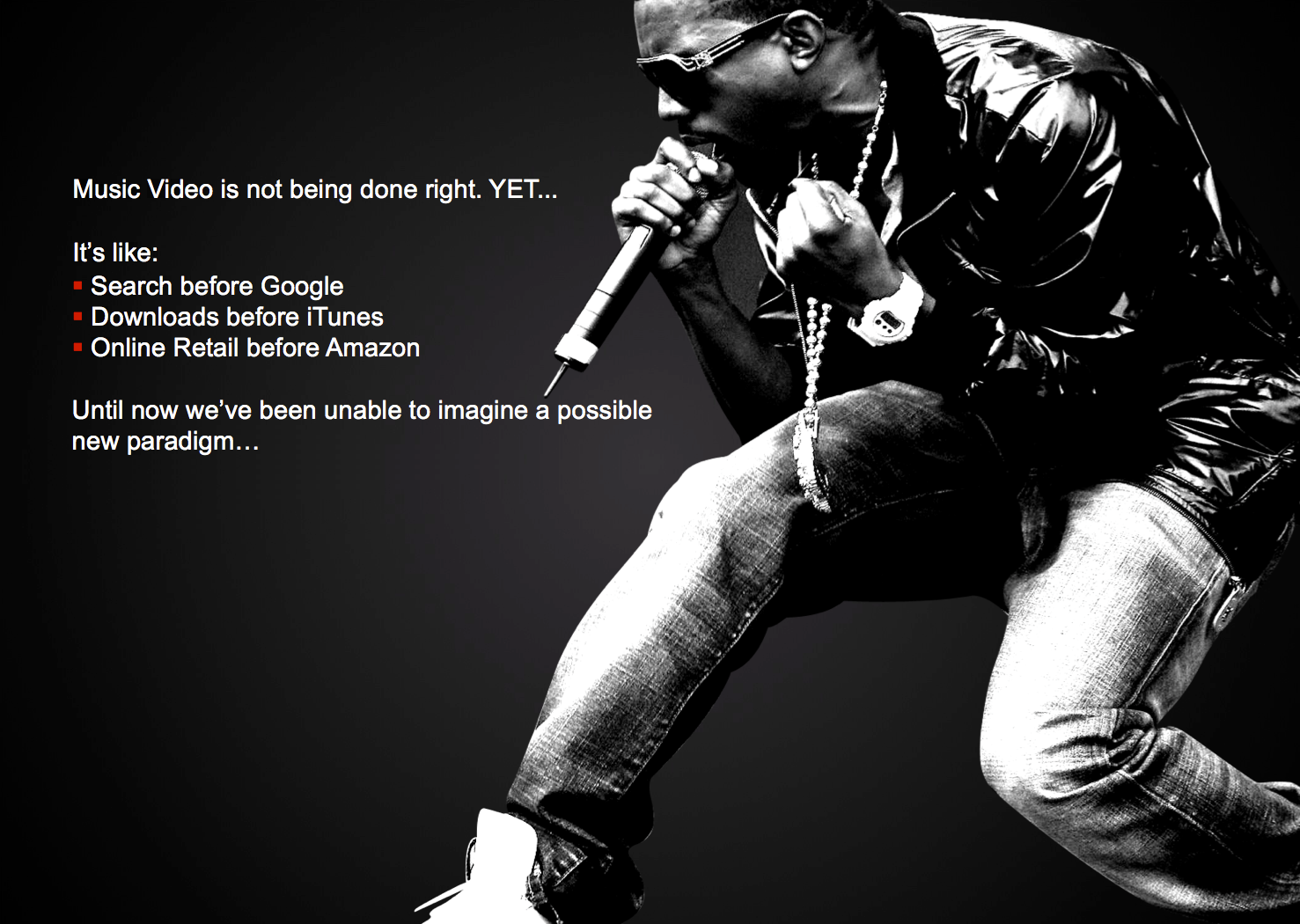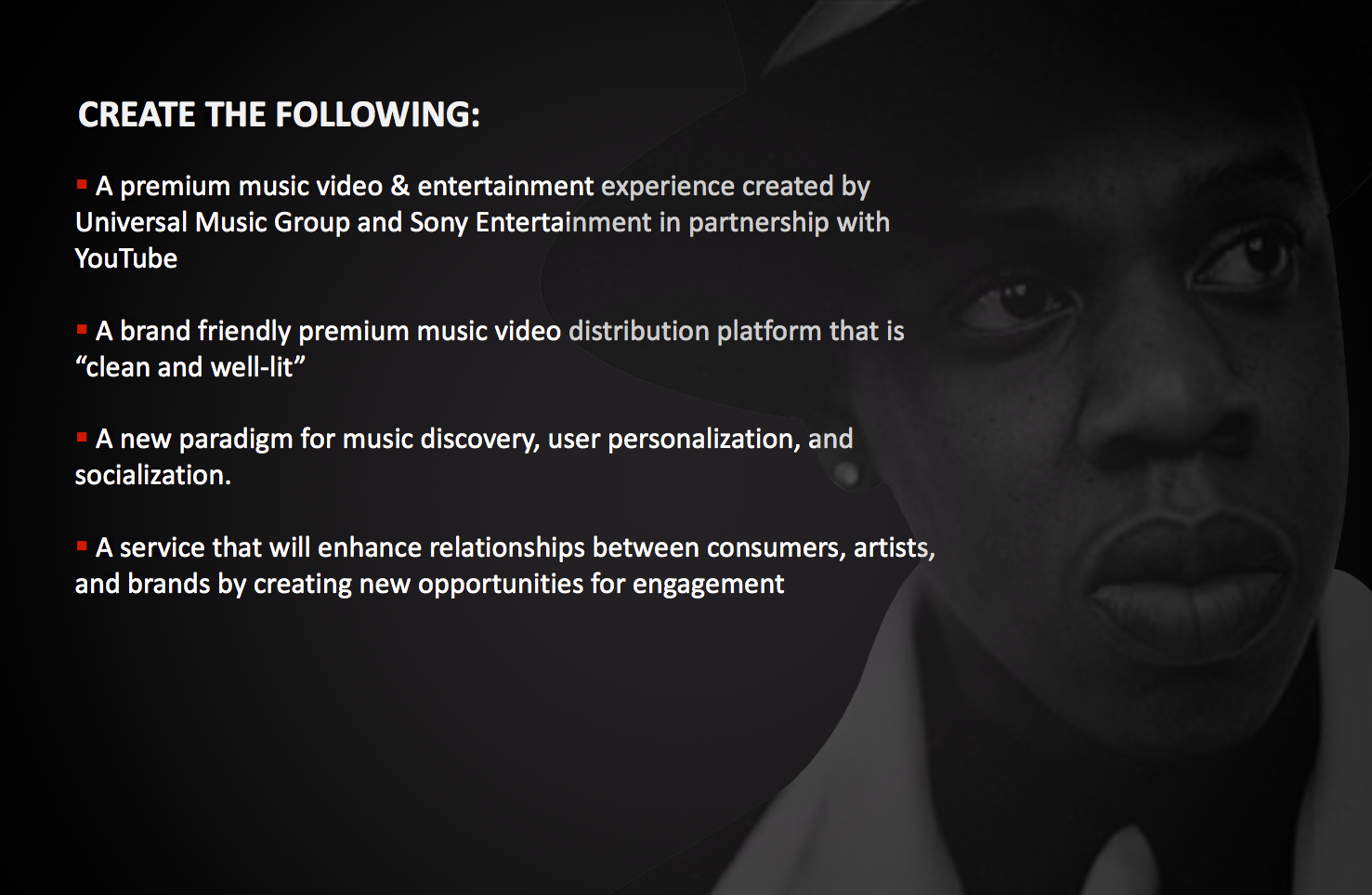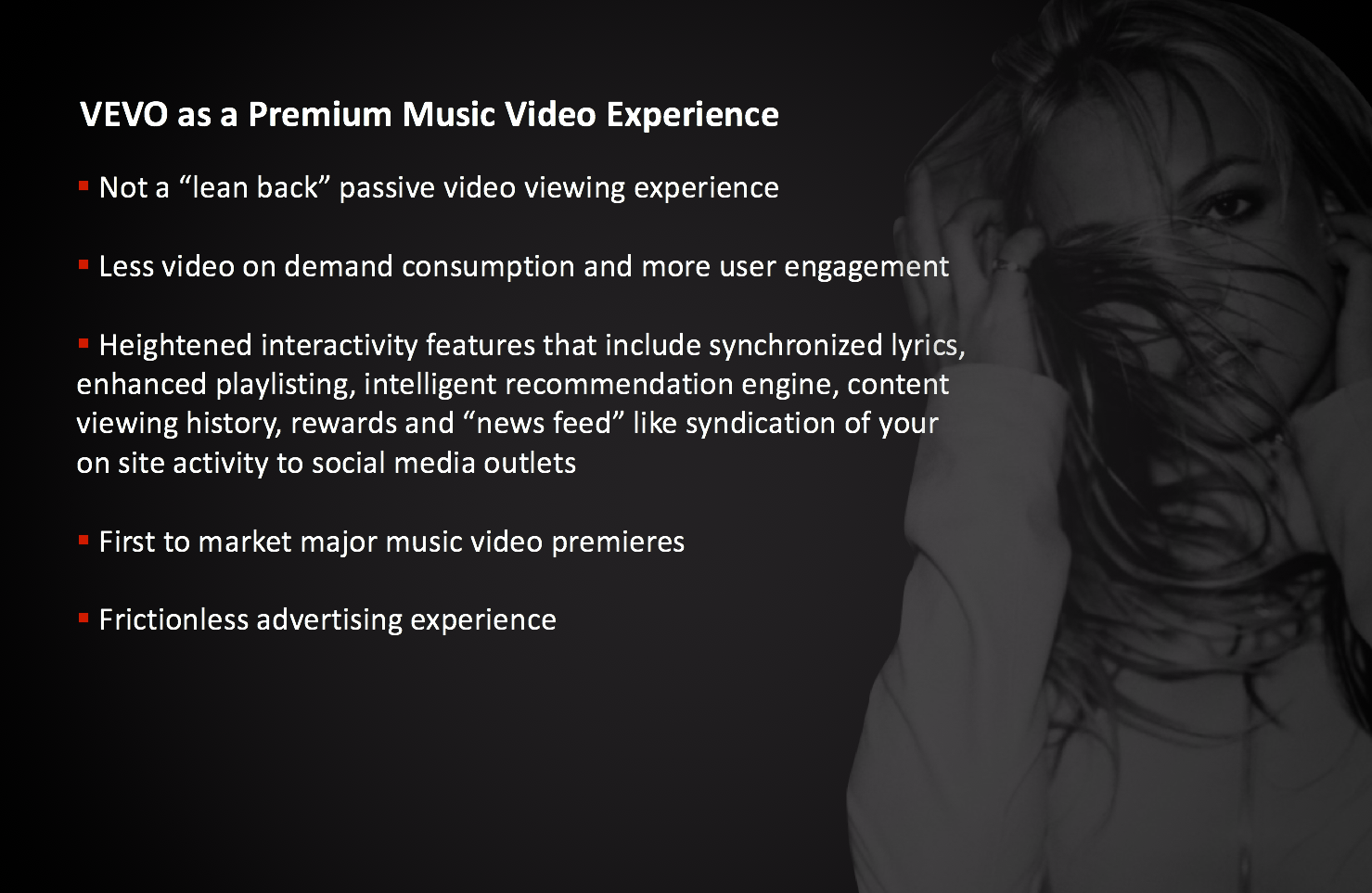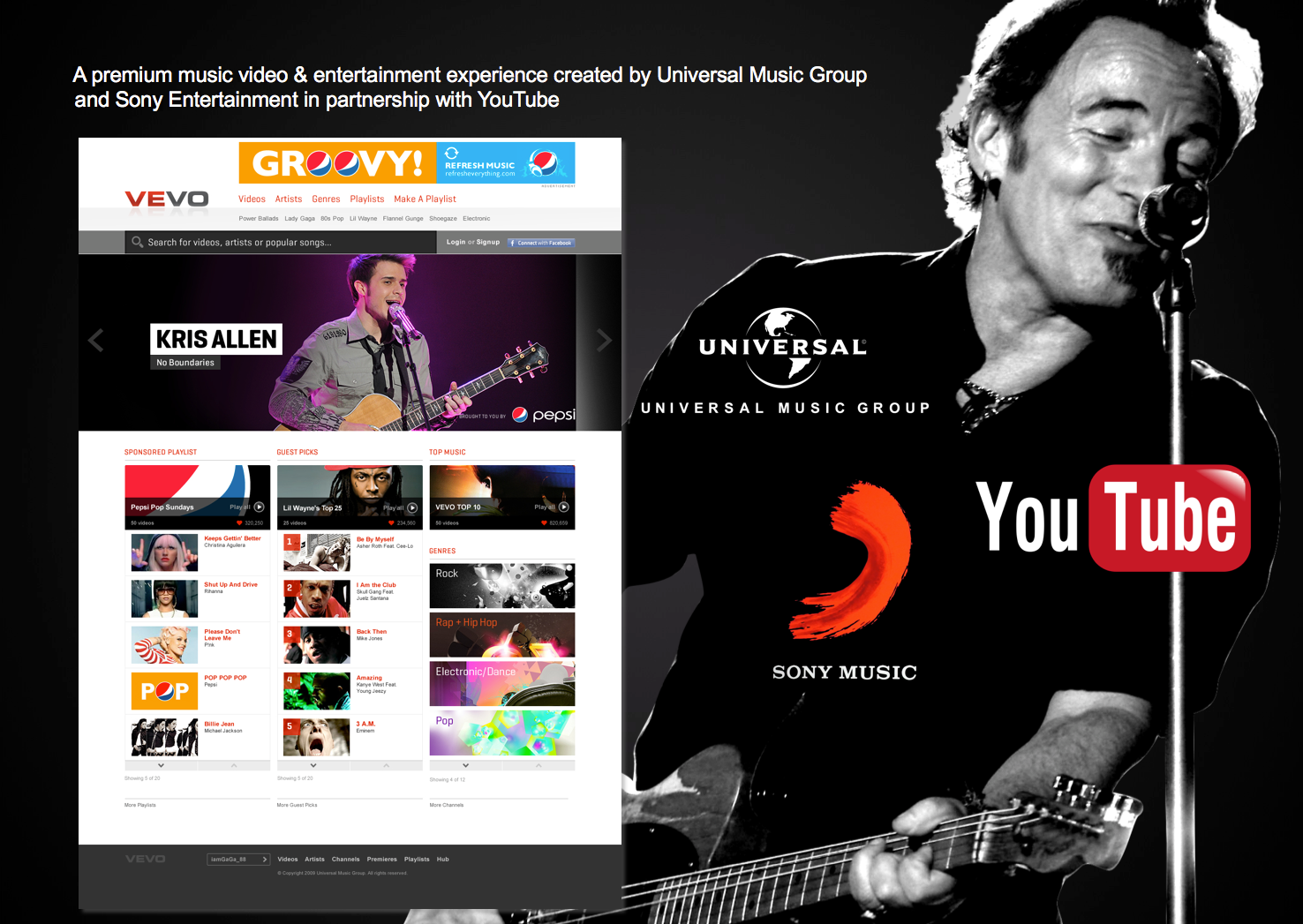 But, how did we get to the solution?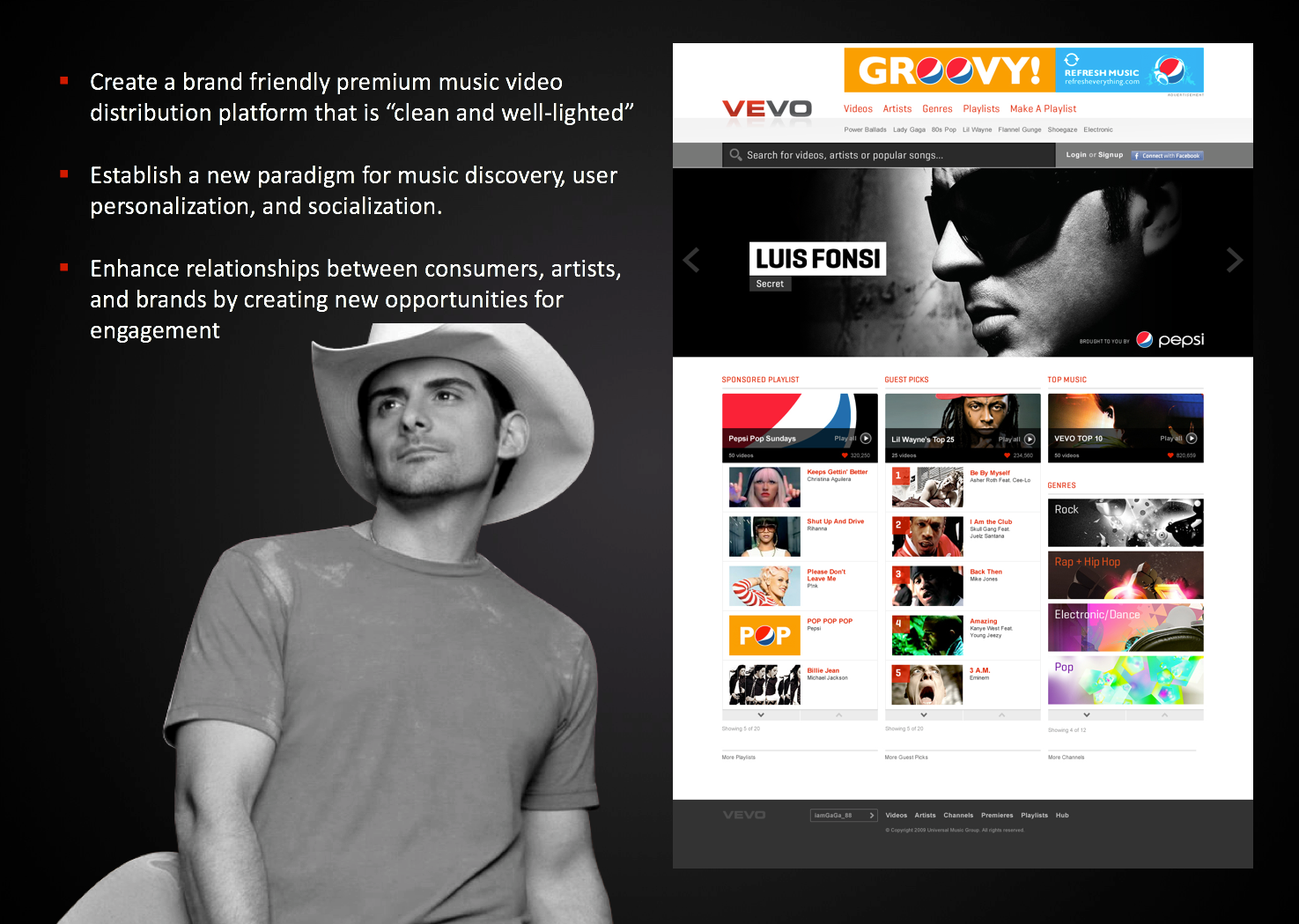 Identified the unique advantage.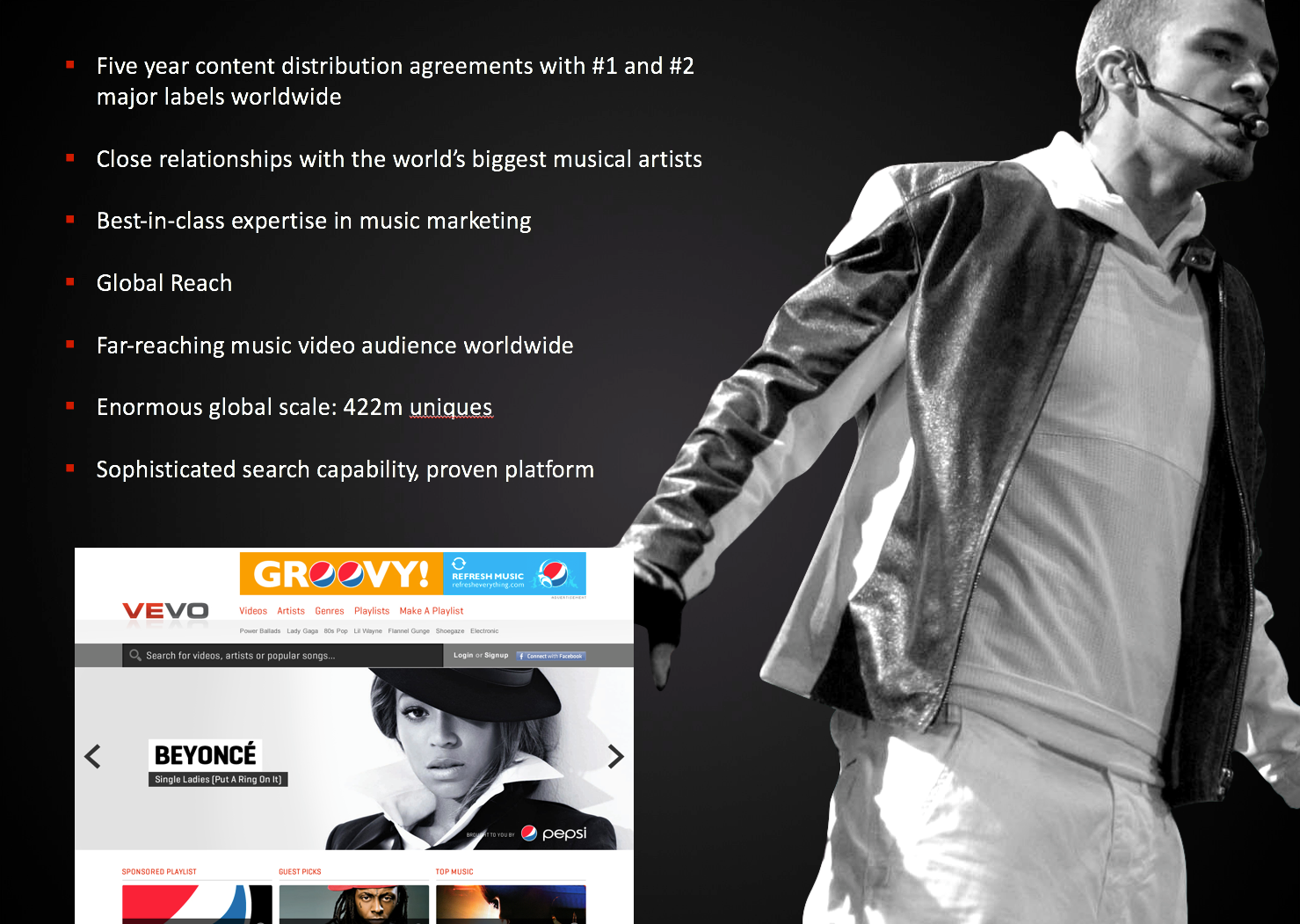 Researched the landscape.

Before launch, ComScore (June '09) shows 164mm video plays in its total marketplace in the music entertainment category.
When VEVO Launches its video plays are estimated to be 270% greater than this entire category (~ 458mm).
Vevo will launch as #1 in the US Online Premium Music Video Marketplace. At Launch VEVO will be the #7 Video Network in the US in Video Plays
At Launch VEVO will be the #7 Video Network in the US in Video Plays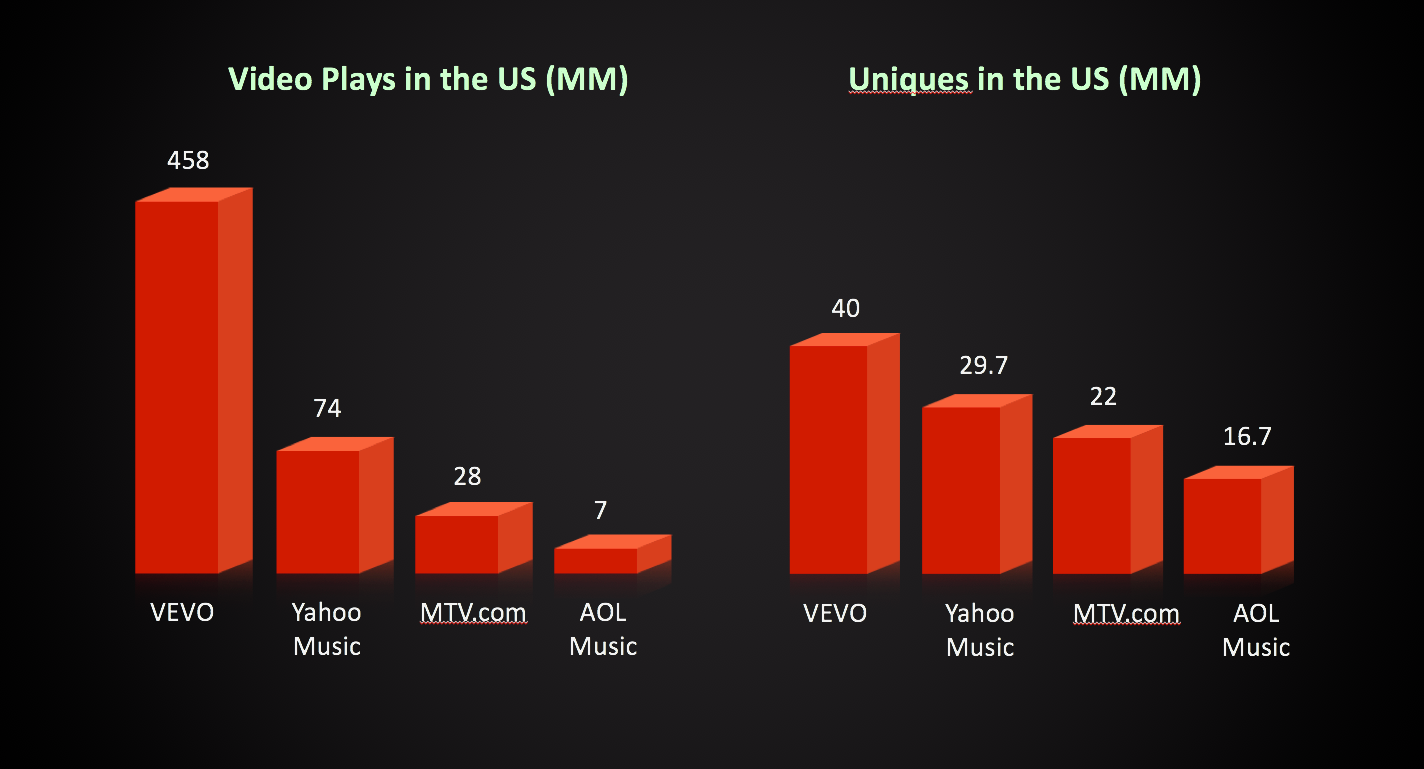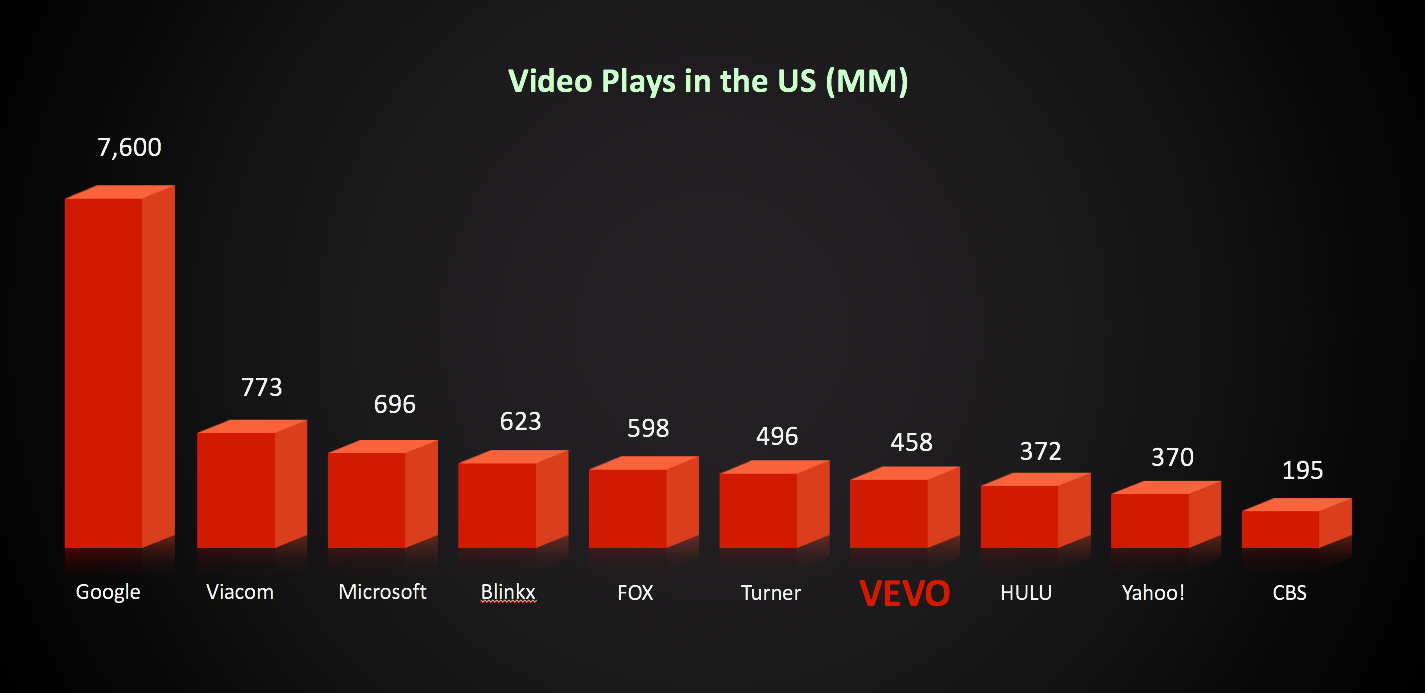 Identified Key Content Partners: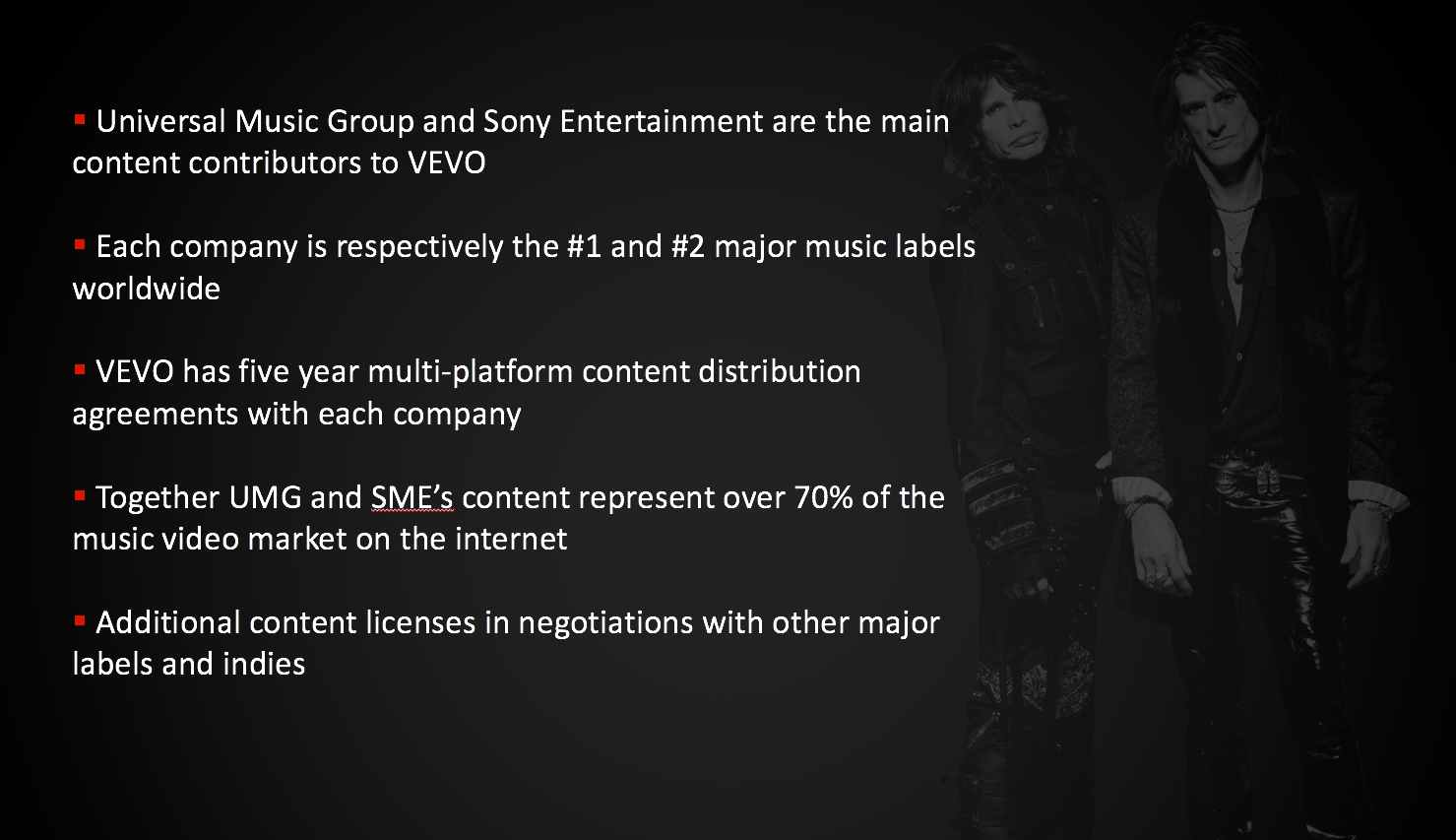 Identified Key Content Types: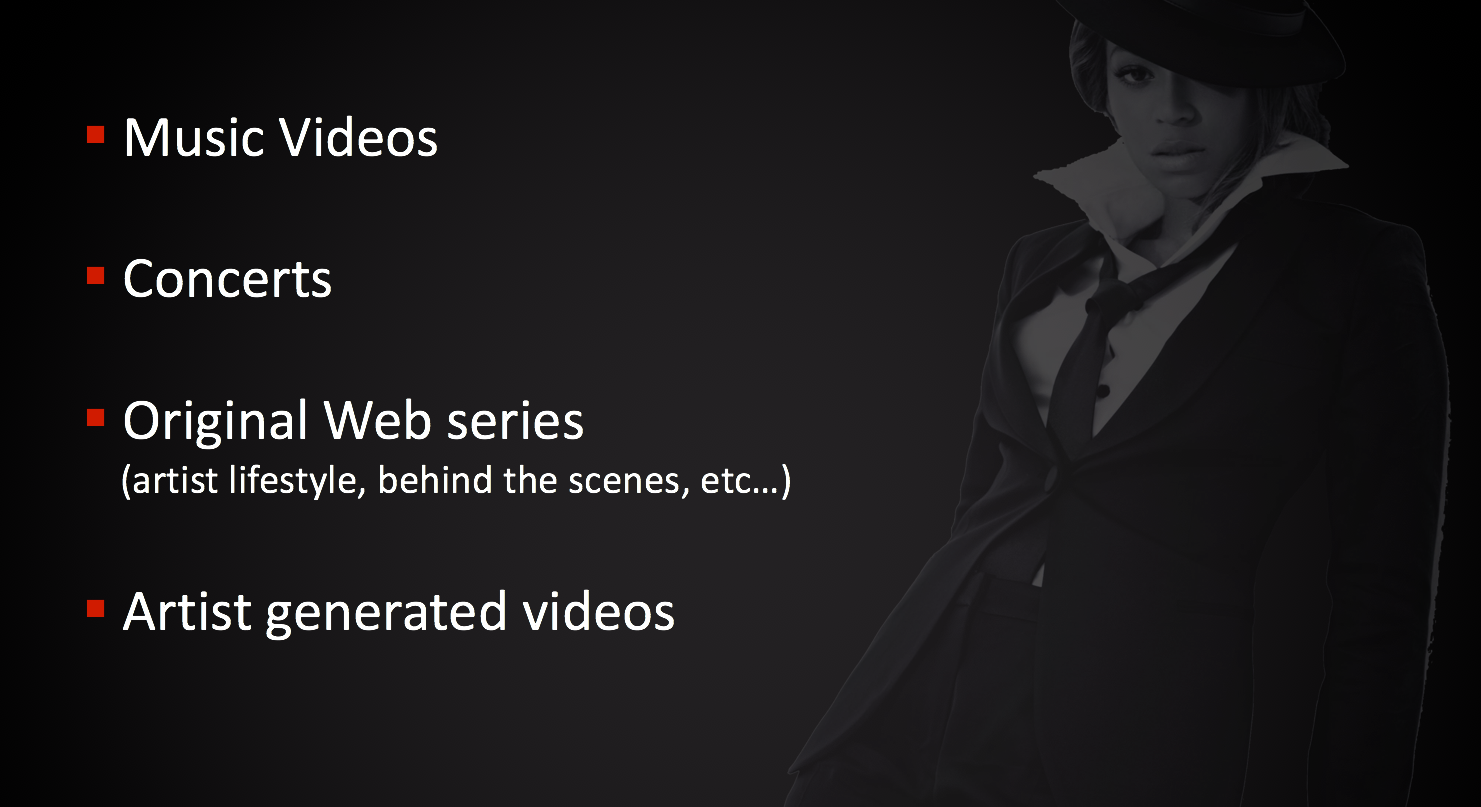 Identified Key Technology Partners:


1) VEVO on YouTube Platform: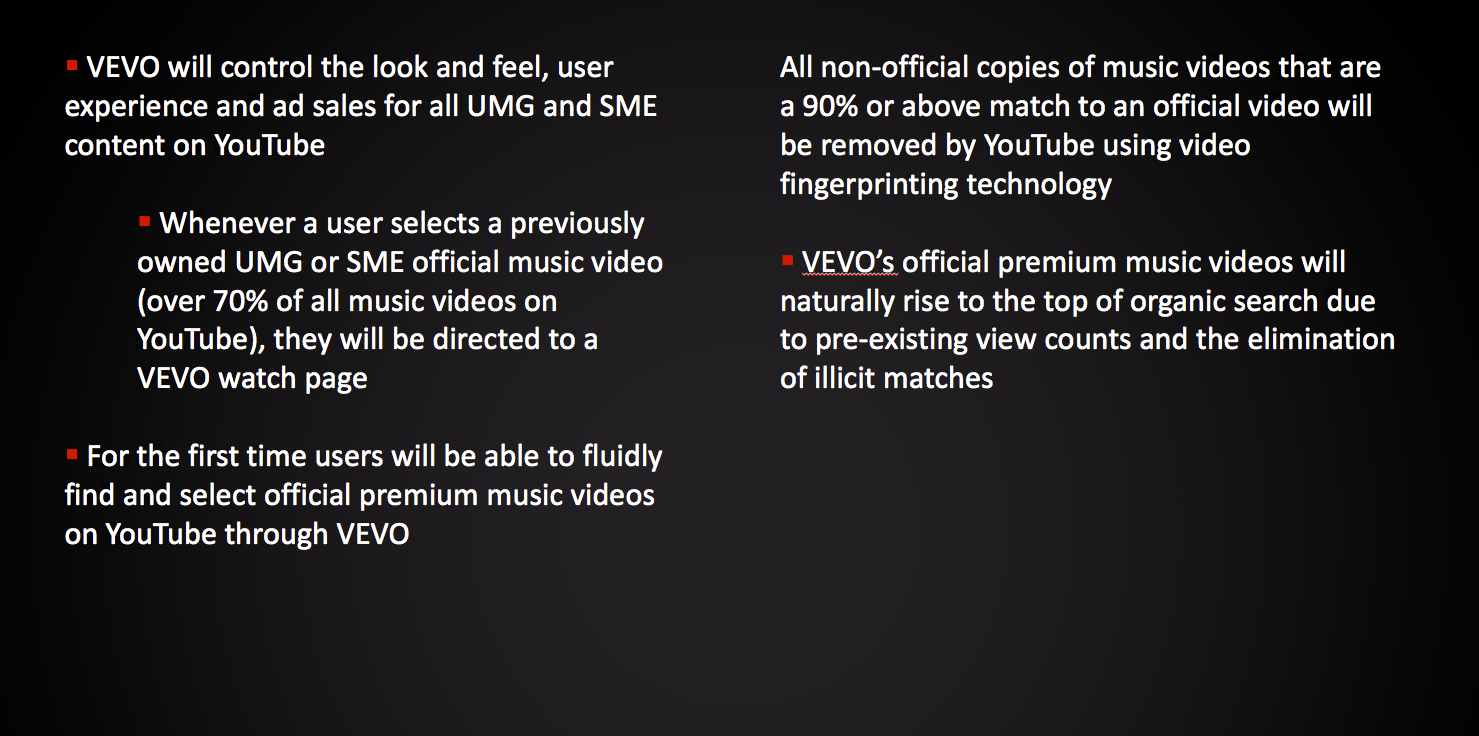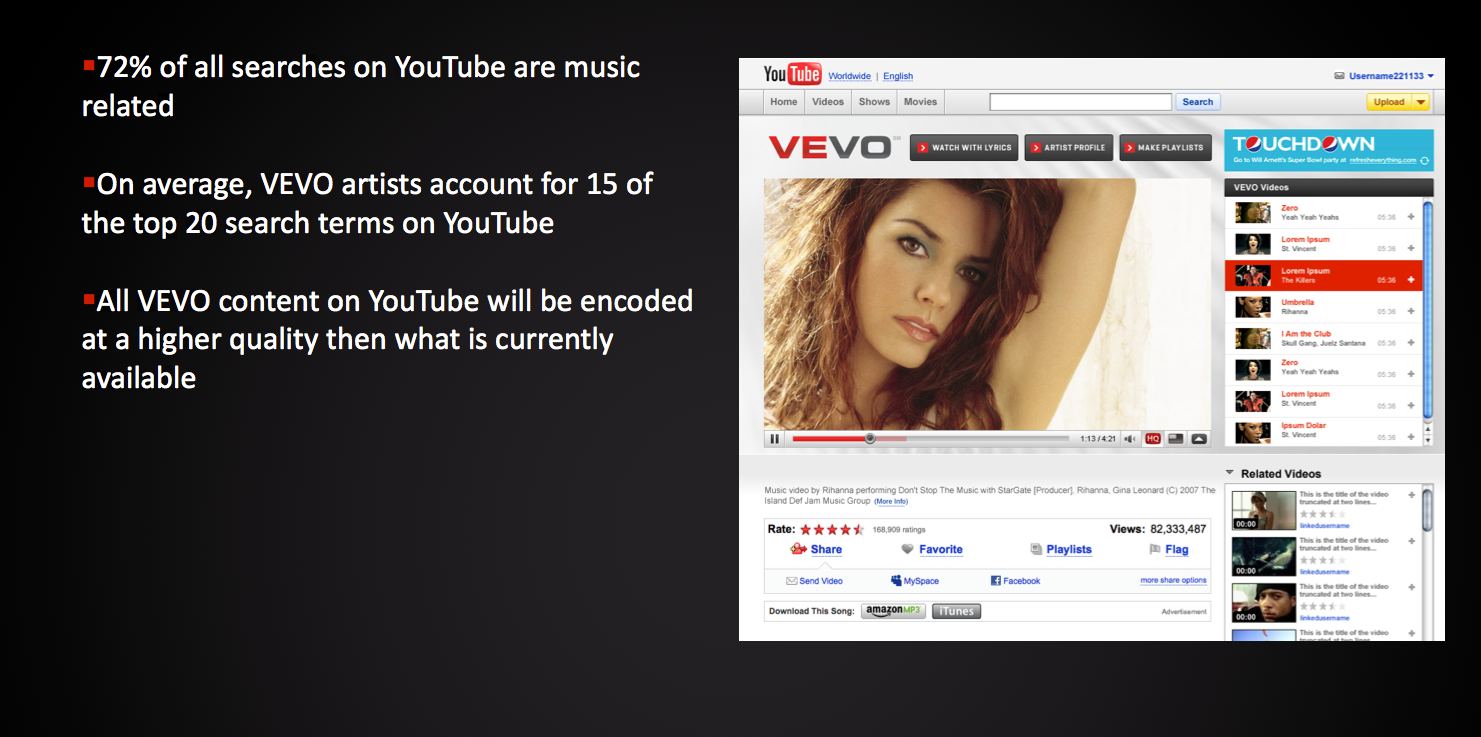 2) VEVO with FreeWheel services: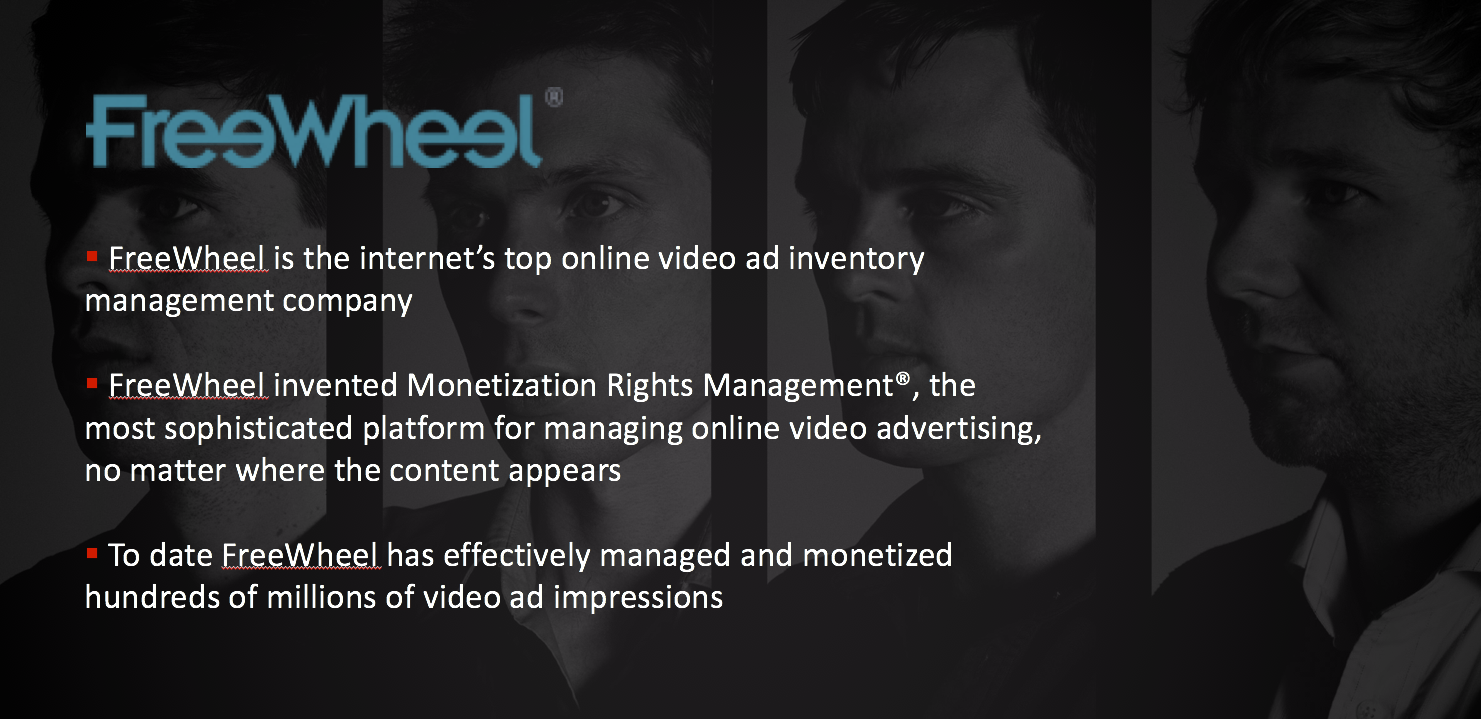 Created a Multi-Platform Experience.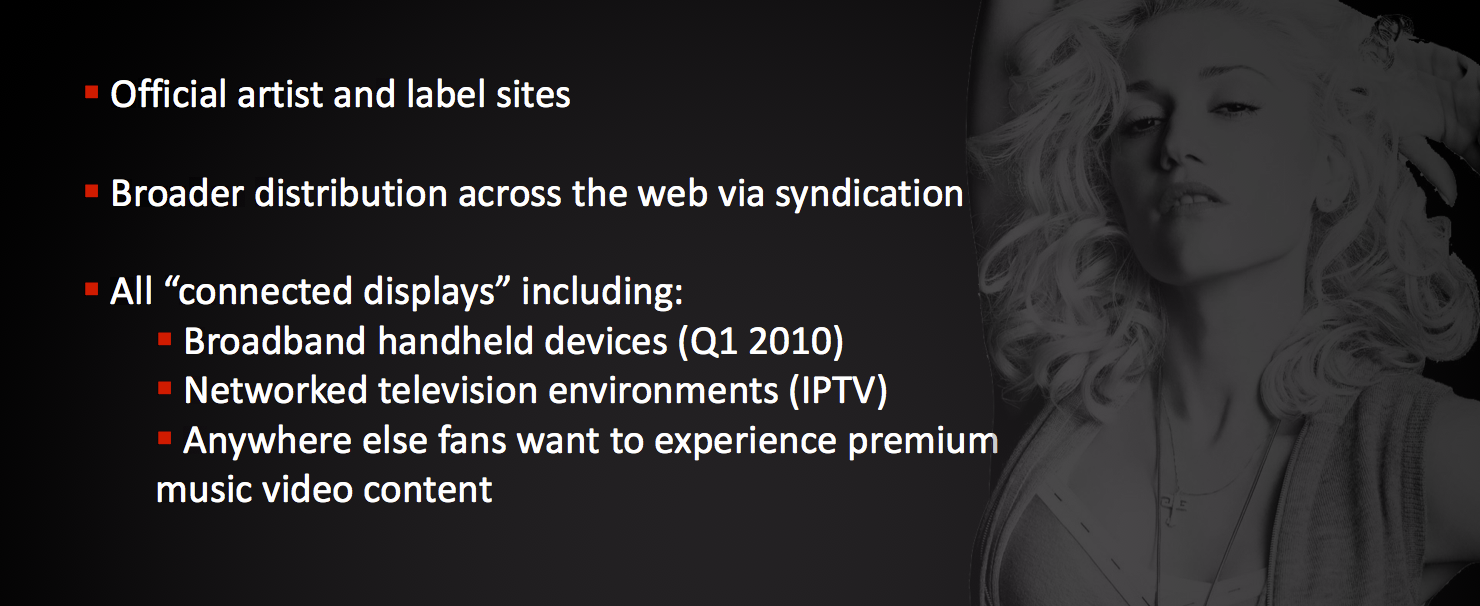 Designed the main features.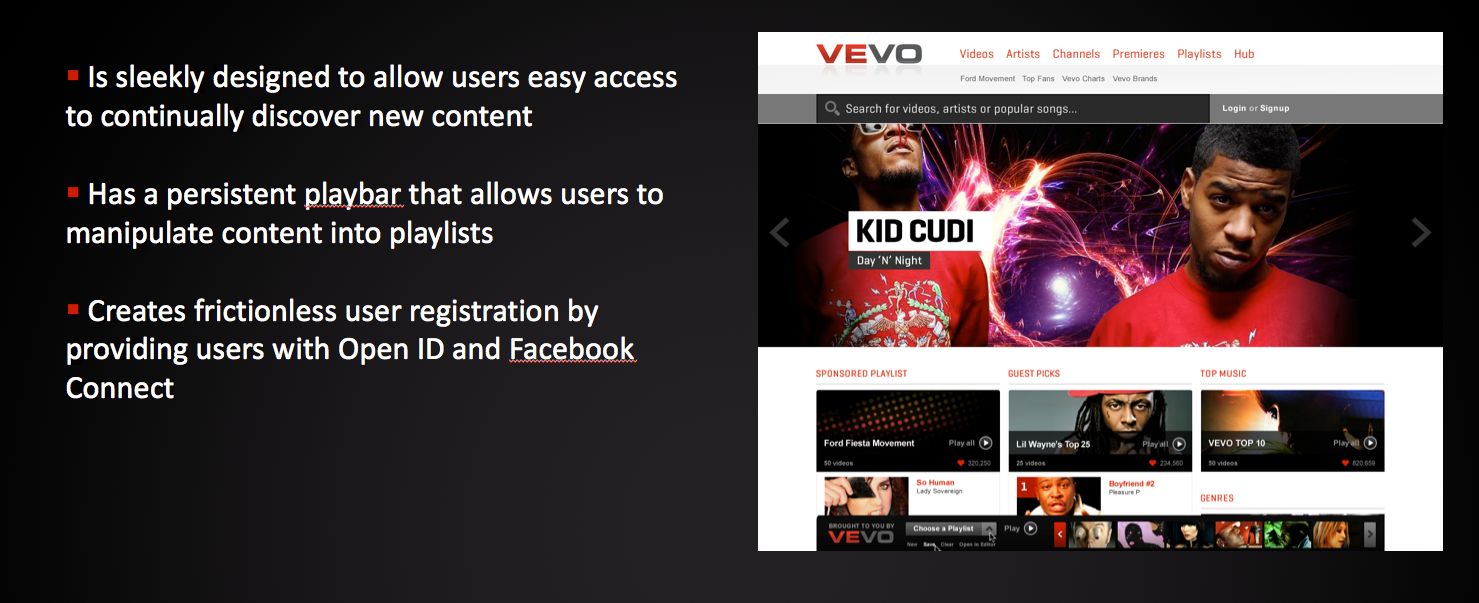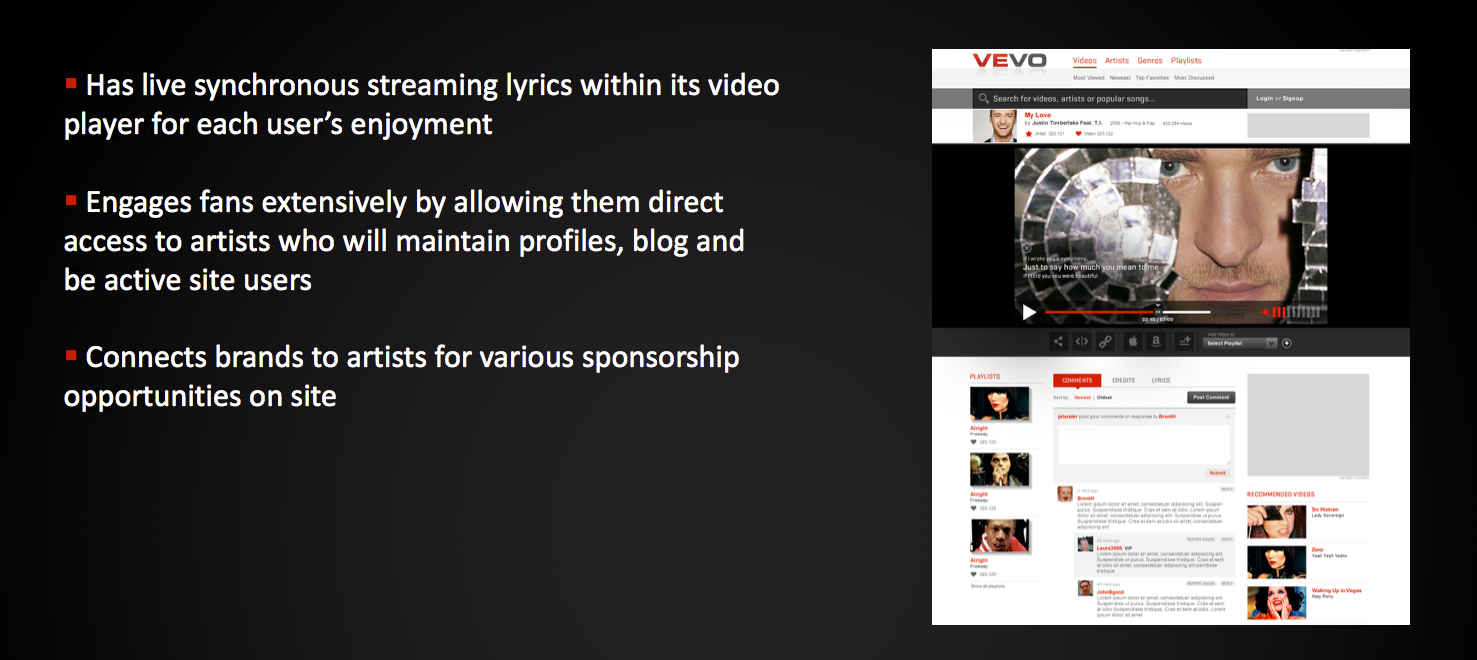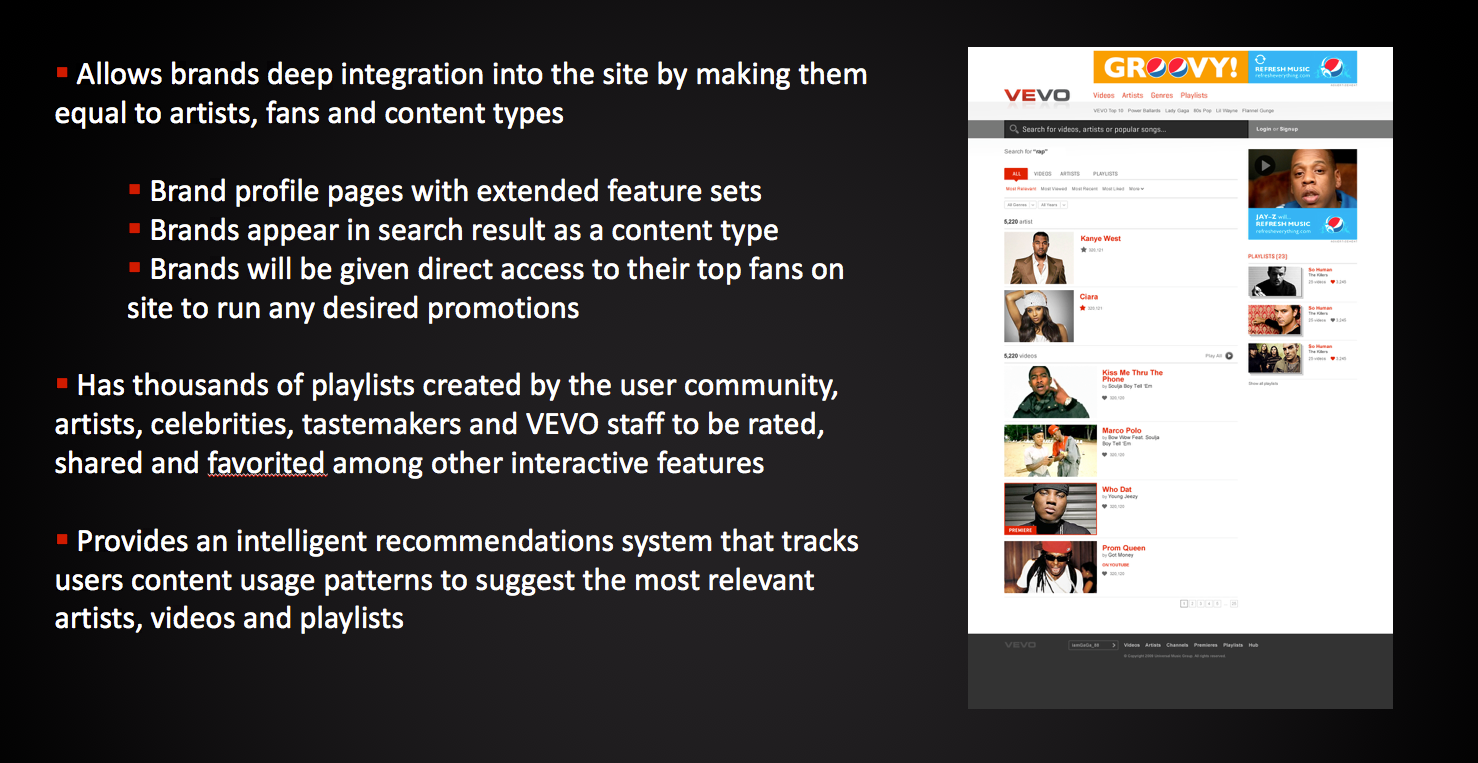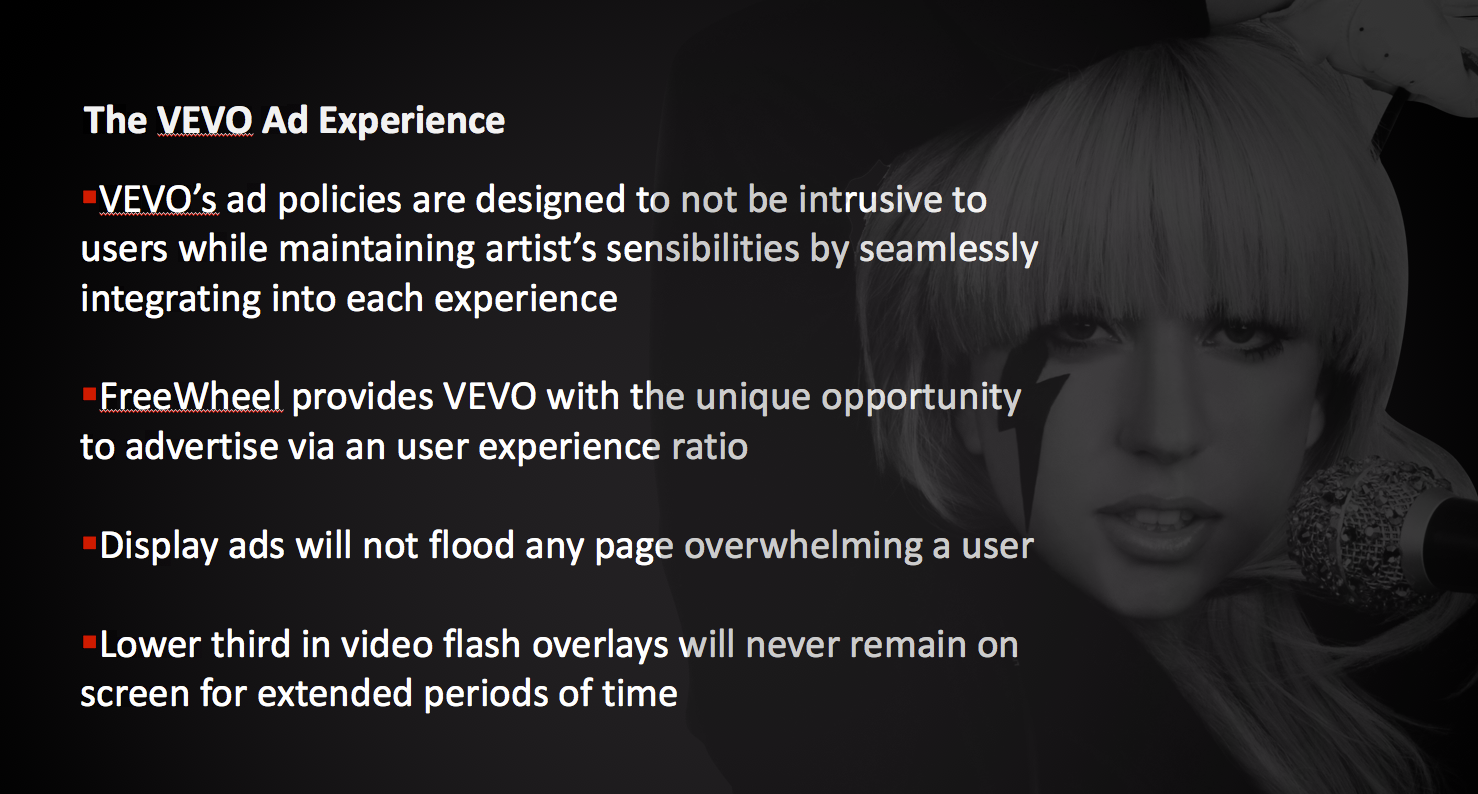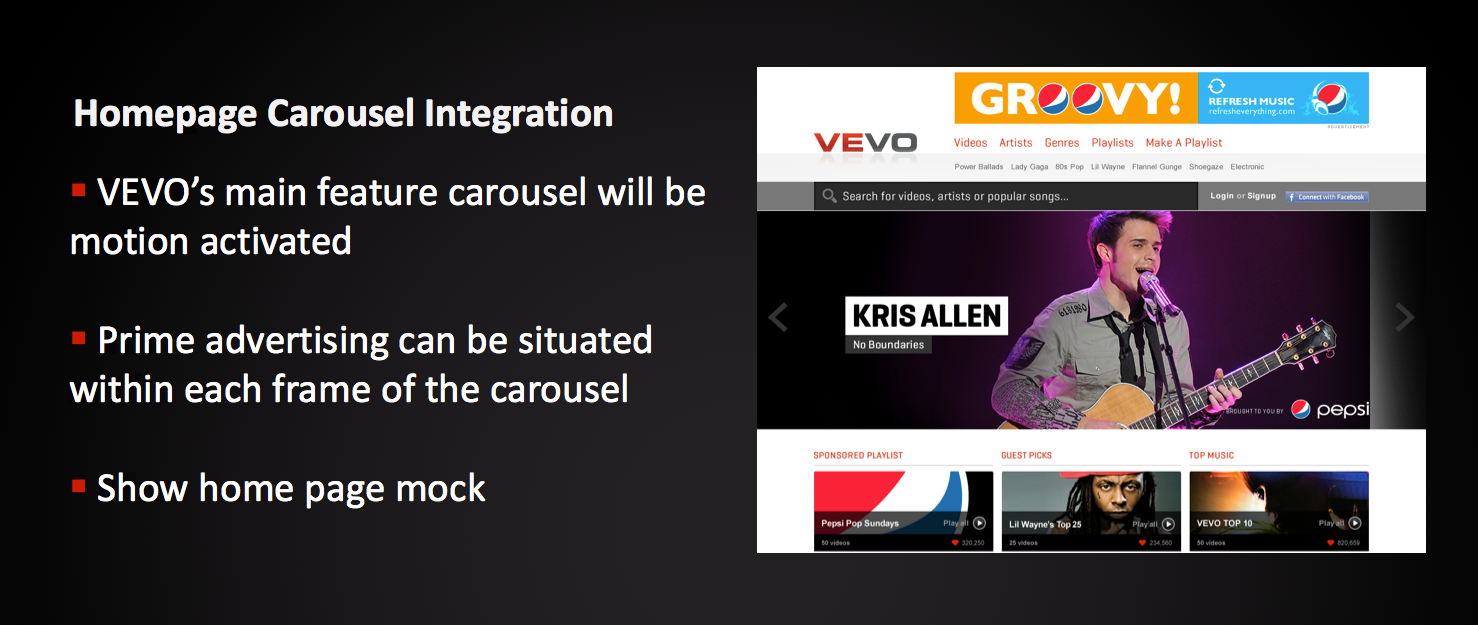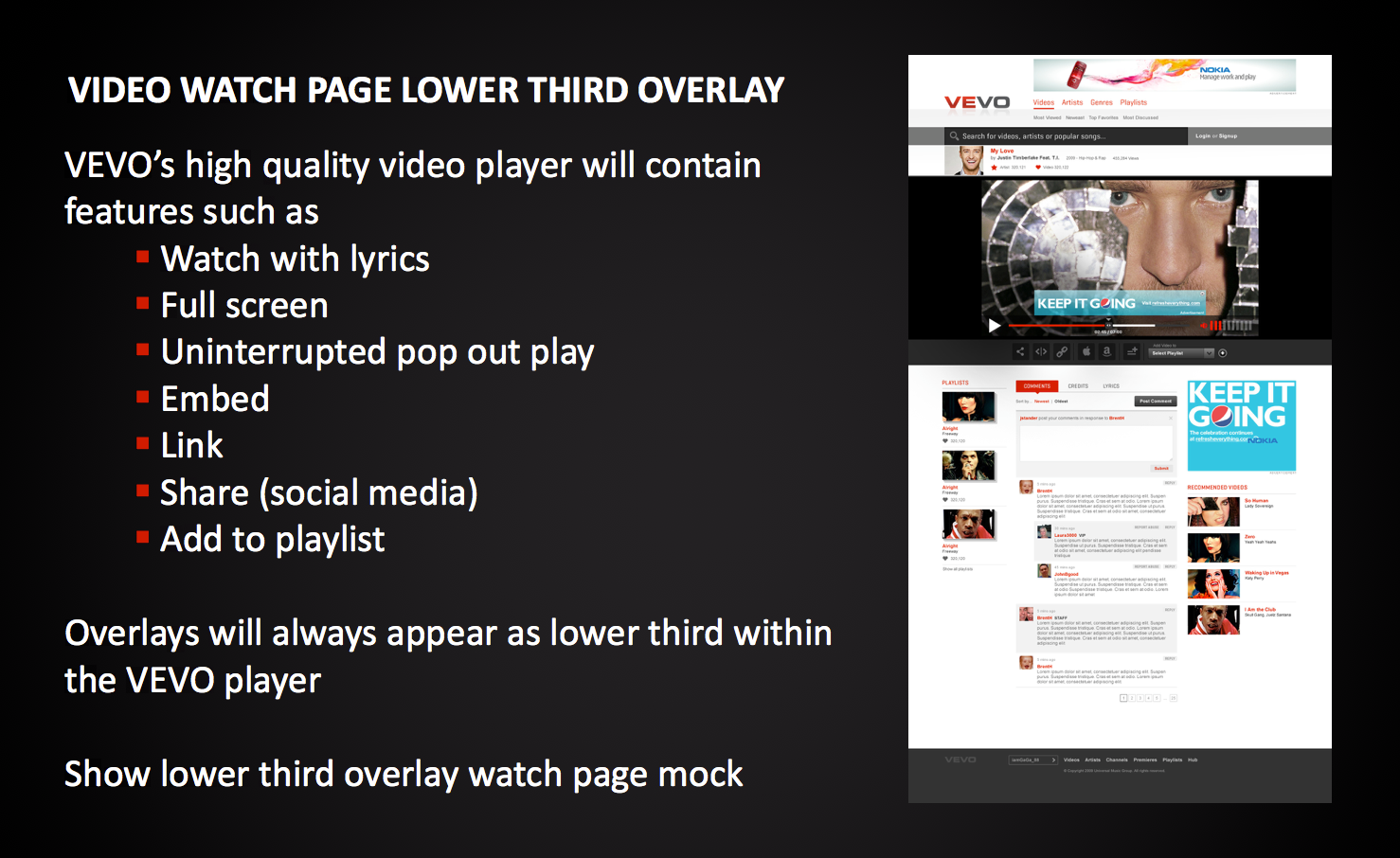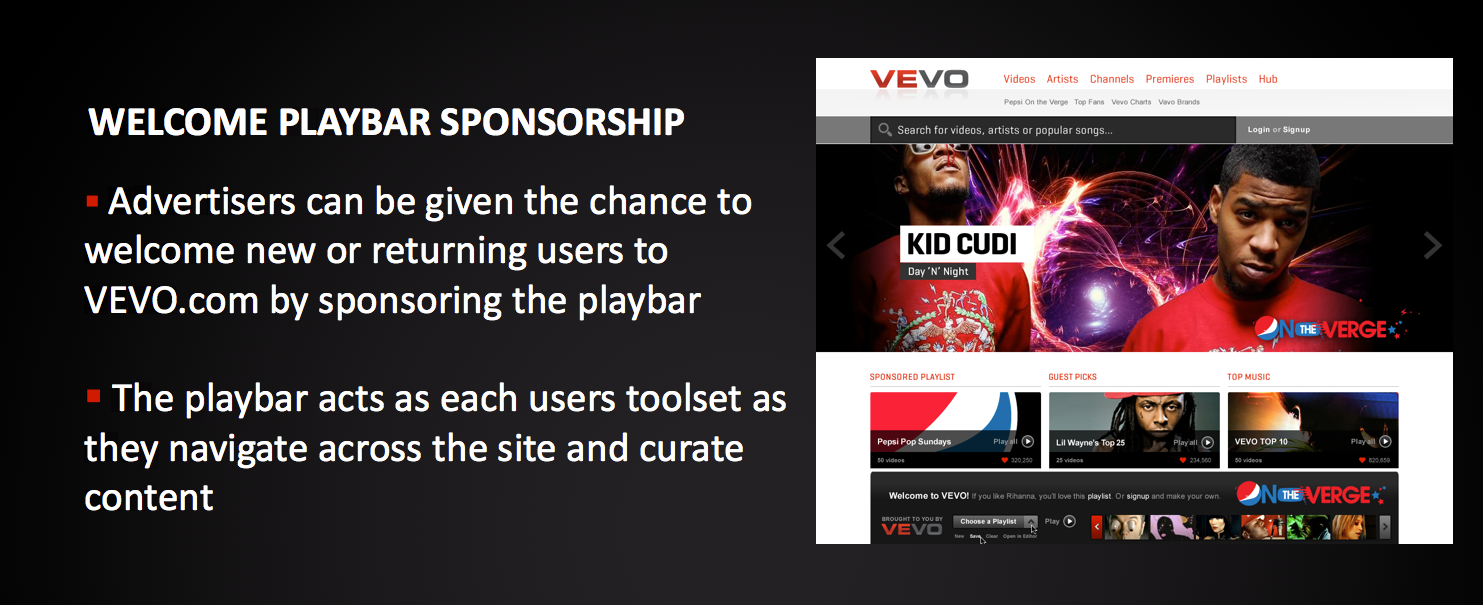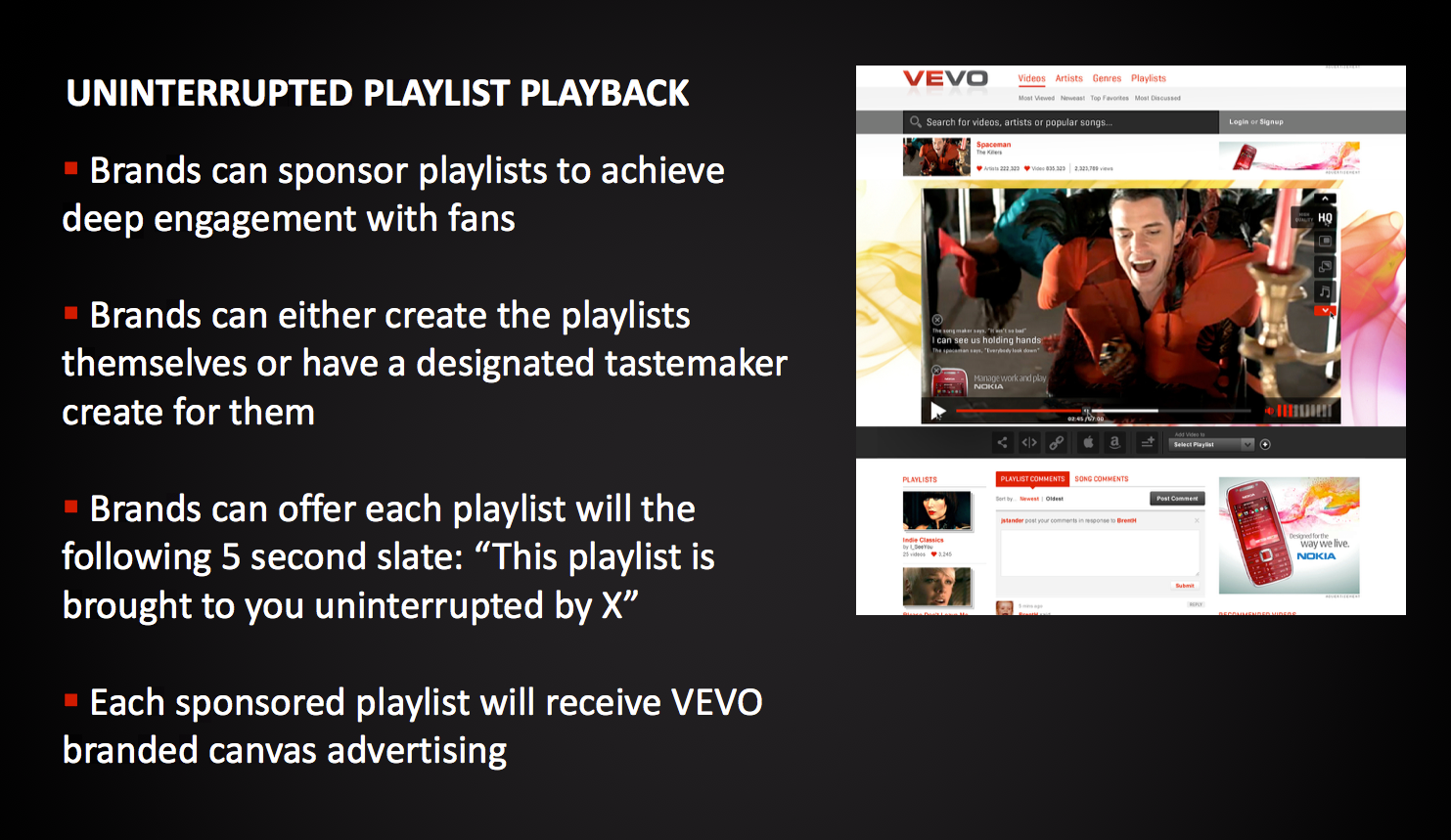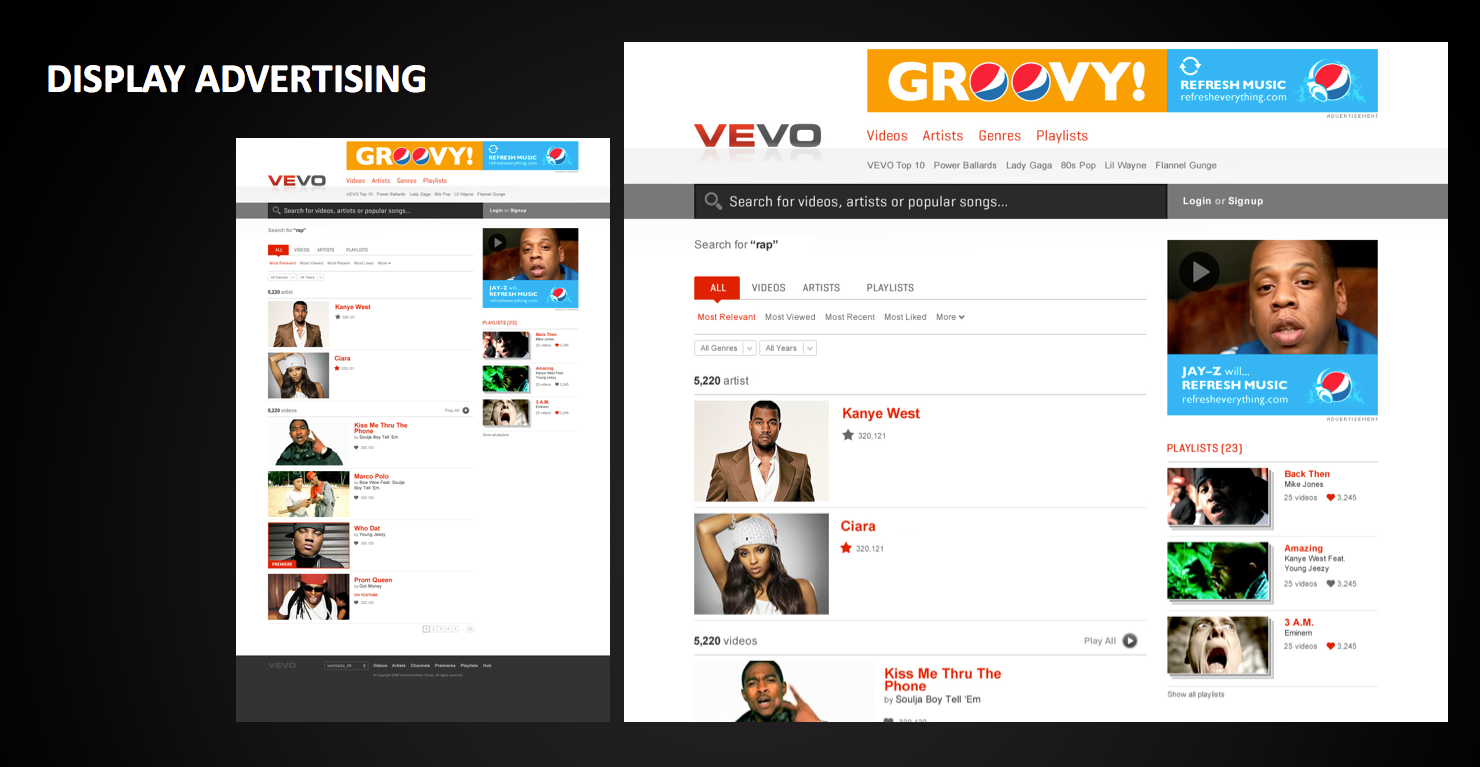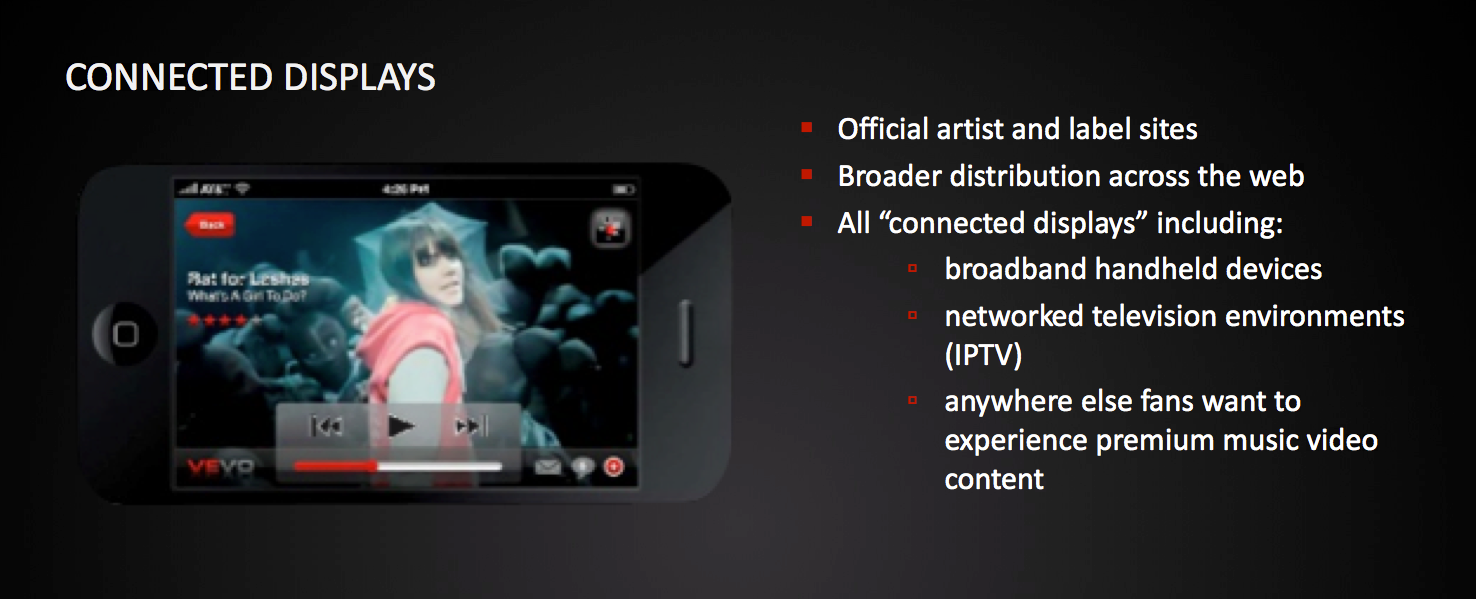 Here is a sneak preview of how we presented our skinned wireframes to sponsors for advertisement revenue.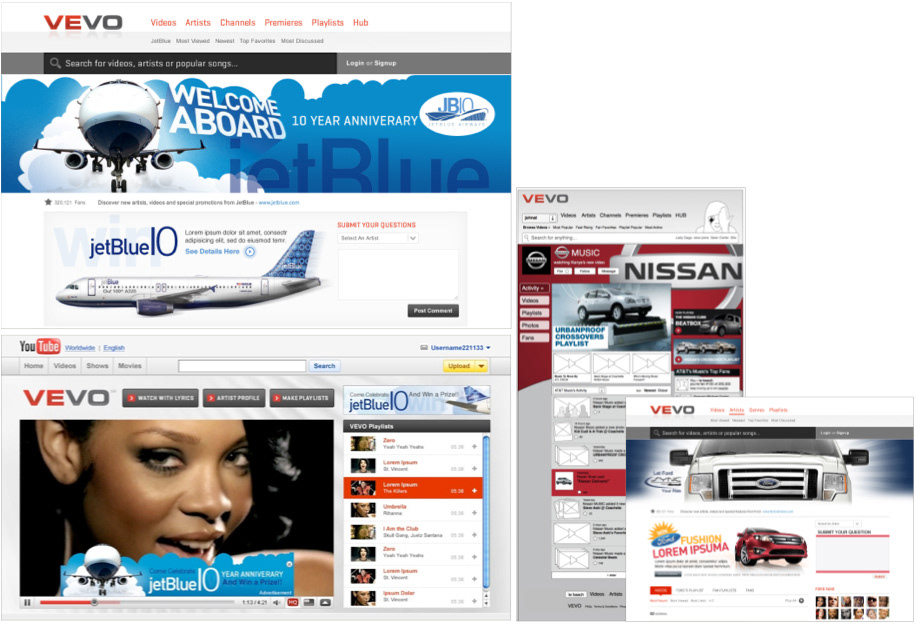 At Launch:
VEVO became launch as the world's largest online music entertainment service.
VEVO was supported by industry leaders: Universal Music Group, Sony Music Entertainment, and Google / YouTube. 
VEVO had billions of video views by launch!